Oahu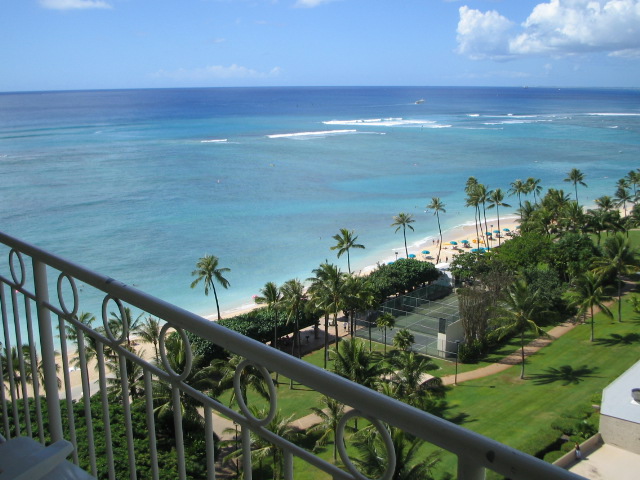 I decided to splurge and get a place with a nice view in Waikiki. Here we have one end of Waikiki beach.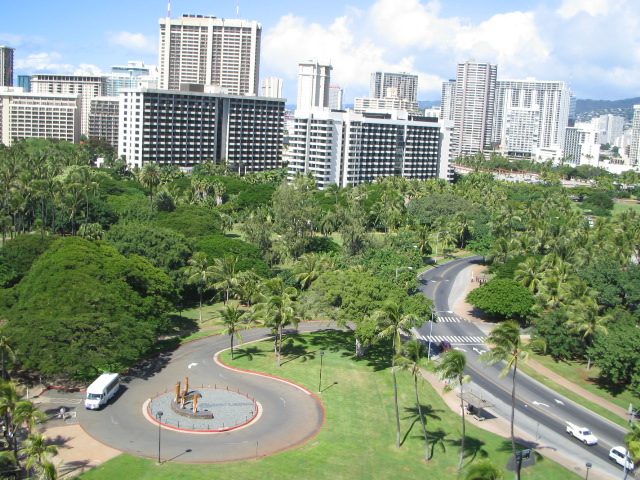 And here we have a bunch of other Waikiki hotels.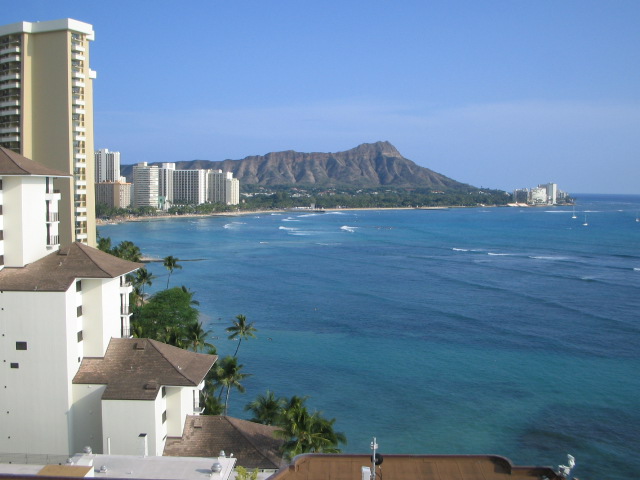 From the opposite side, one could see the rest of Waikiki beach and the famous Diamond Head crater. You have to see an aerial view to really grasp the whole crater aspect of things, however.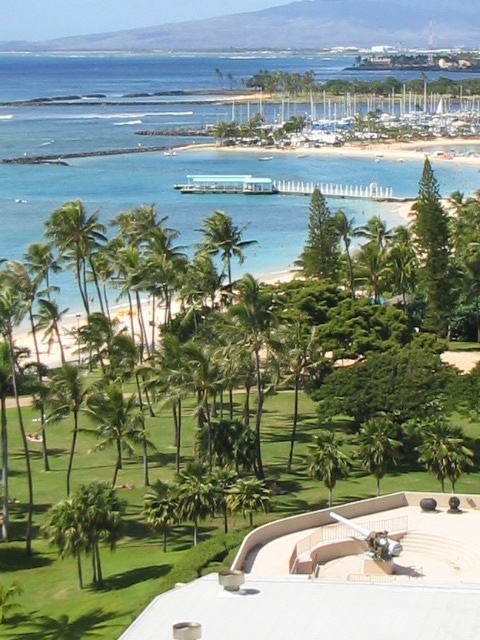 The army was also kind enough to keep some big guns around in case those pesky Canadians decided to invade.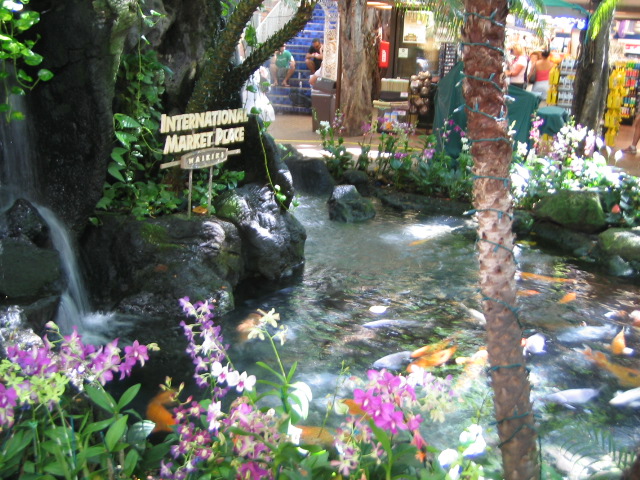 I went shopping for some flip flops in the handily labeled International Market Place.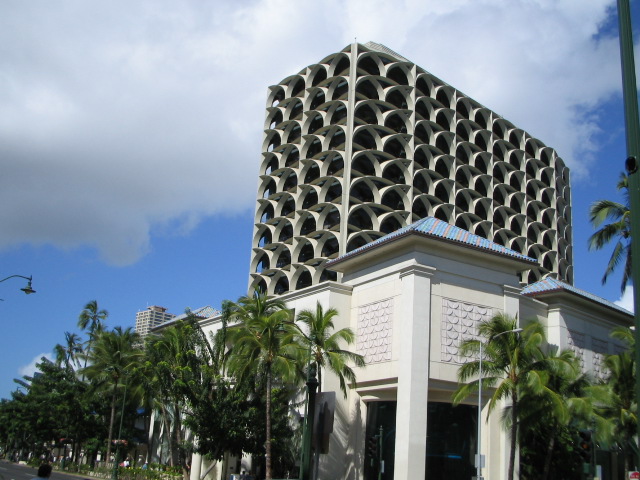 I admired the architecture.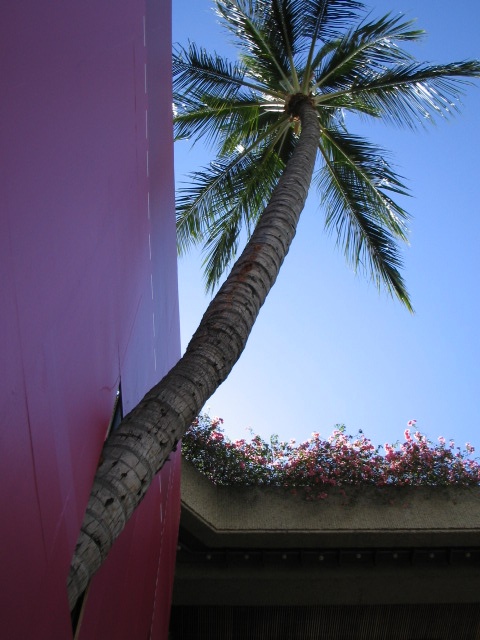 I marveled at the preponderance of palm trees poking out from every nook and cranny.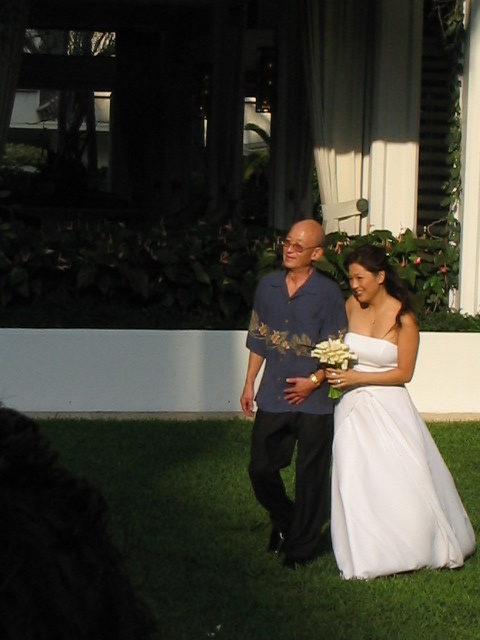 Eventually we got on with the wedding business. Here Dad escorts Candace, the blushing bride, up the aisle.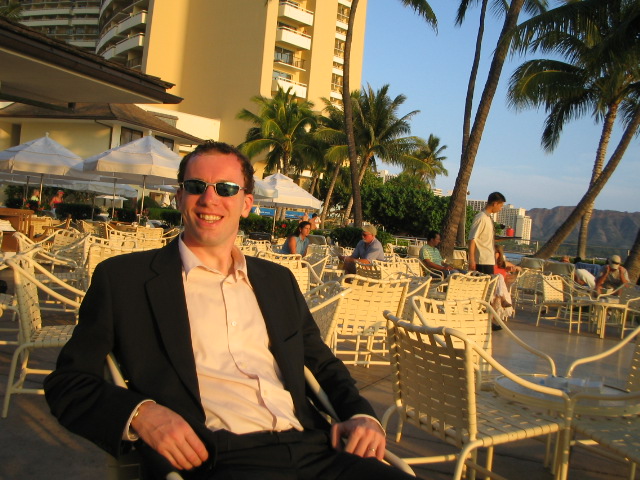 Shortly after the ceremony, Chris was still coming to grips with the fact that Rudy actually got married.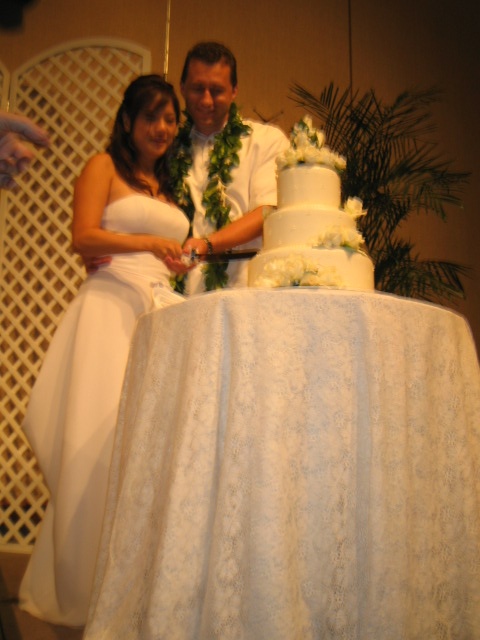 Later at the reception, there was cake cutting and all the proper activities.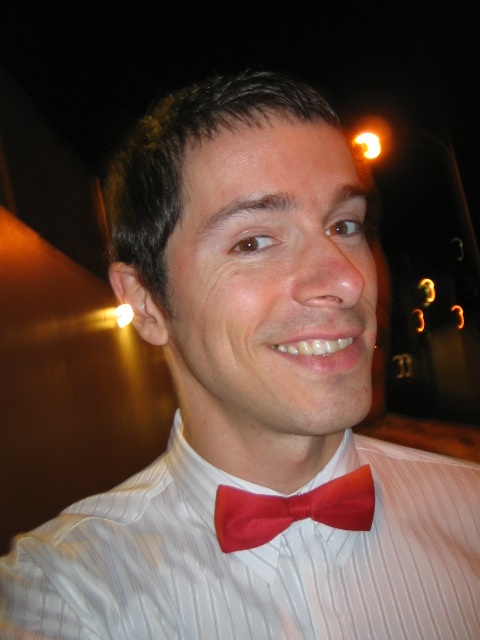 On the way home, I decided that I couldn't let my fabulous bow tie go unphotographed.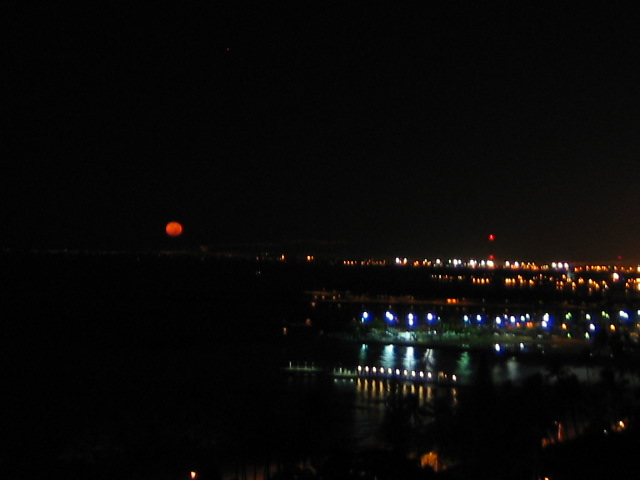 The next morning at the crack of moonset, I drug myself out of bed intent on hiking to the top of Diamond Head.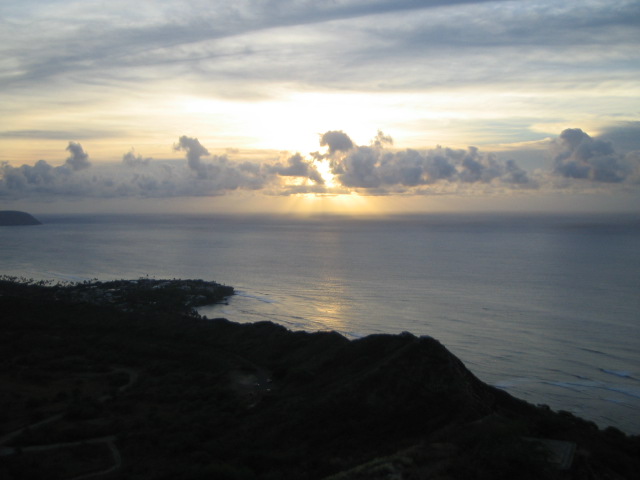 Sunrise from the top of Diamond Head wasn't quite as exciting as moonset from my balcony, but I did enjoy the exercise.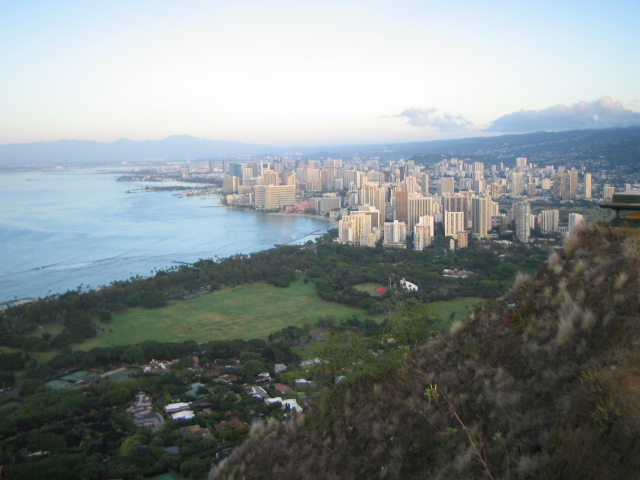 Here we can see that Waikiki is rather densely populated, compared to your average tropical paradise.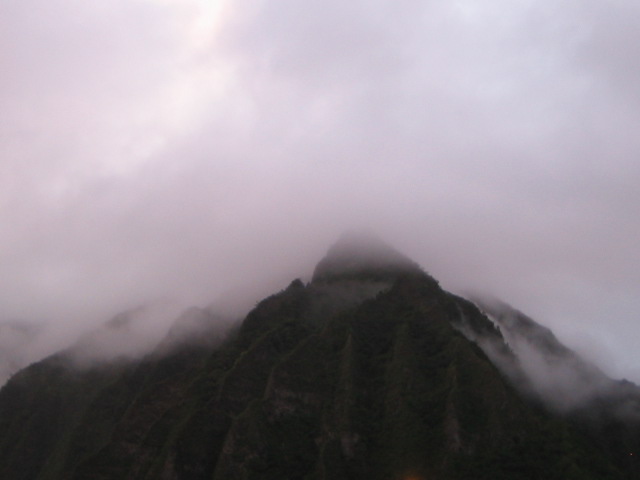 Further commentary forthcoming... or not!
Kauai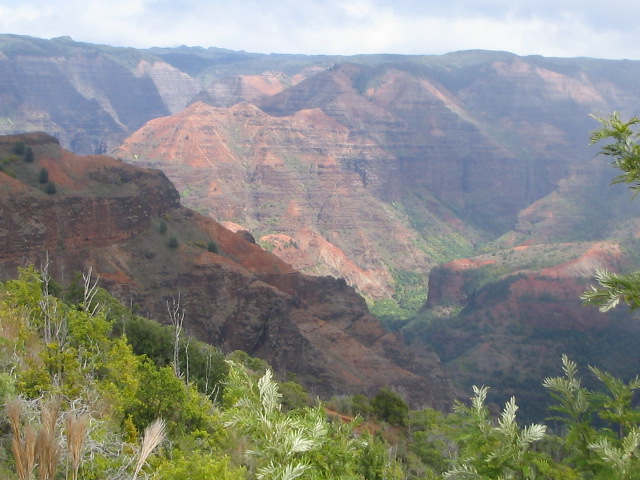 A fine canyon.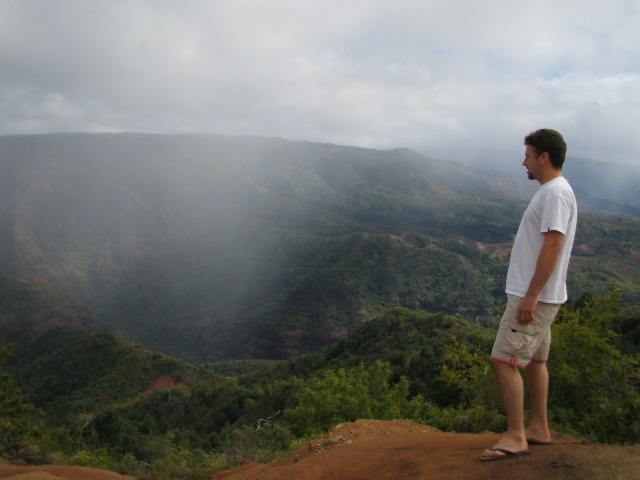 Micah admires the view.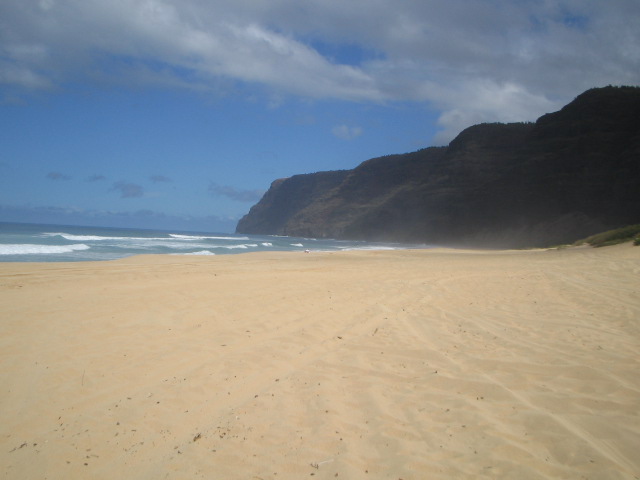 The barking sands!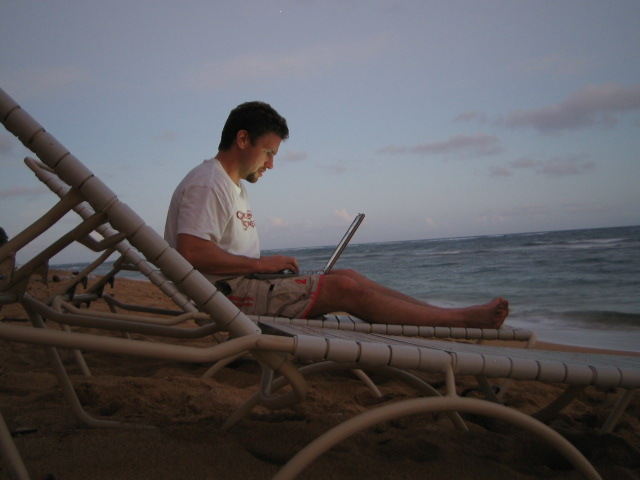 The interwebs at sunset.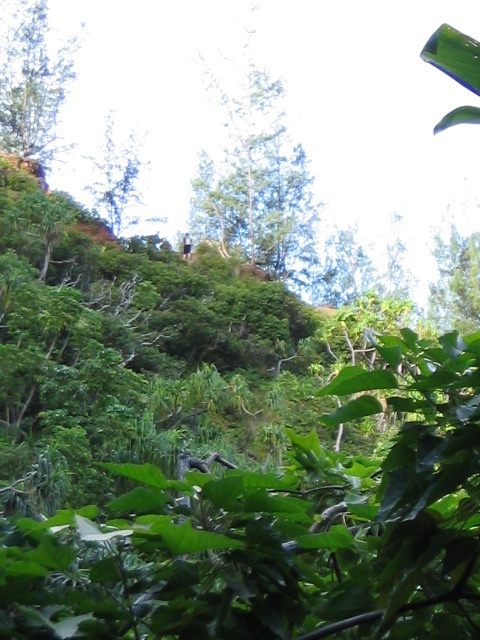 Kauai is jungly.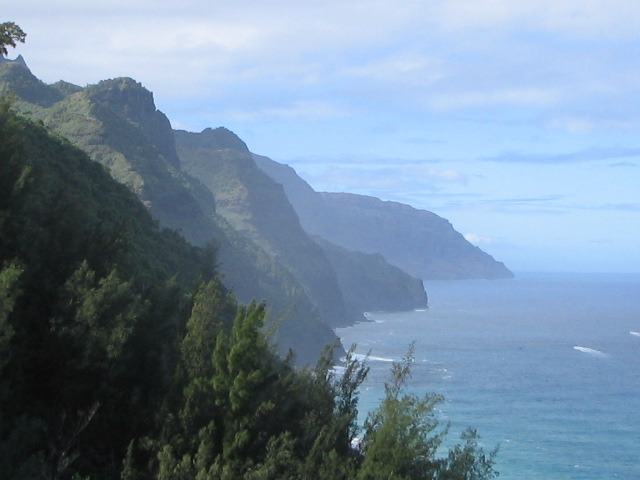 We set out on a hike on the north shore. Behold, the north shore.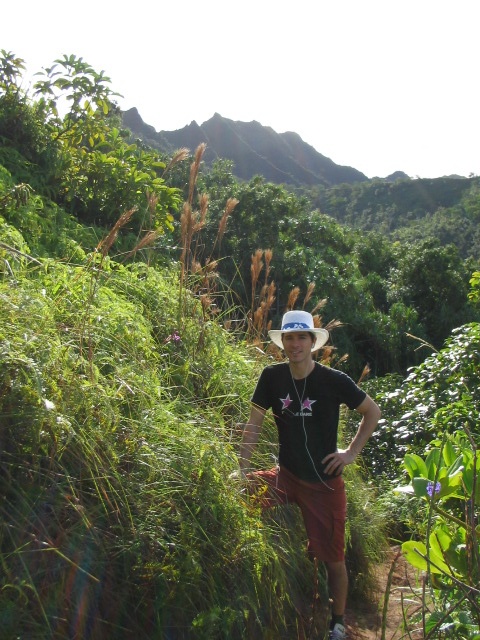 I was exhibiting fine fashion sense, as usual.
Don't become another statistic.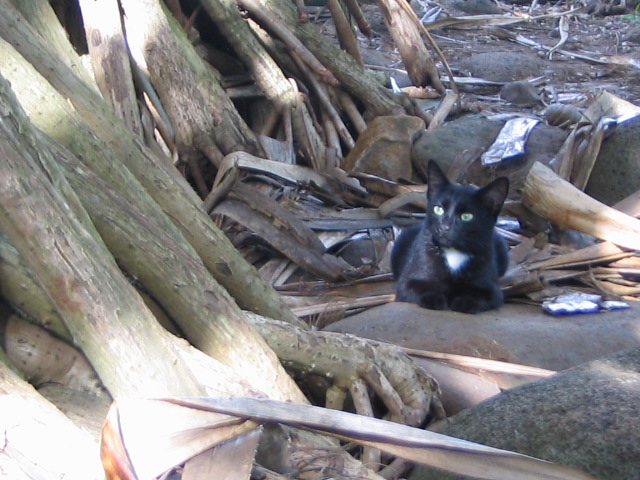 Local wildlife.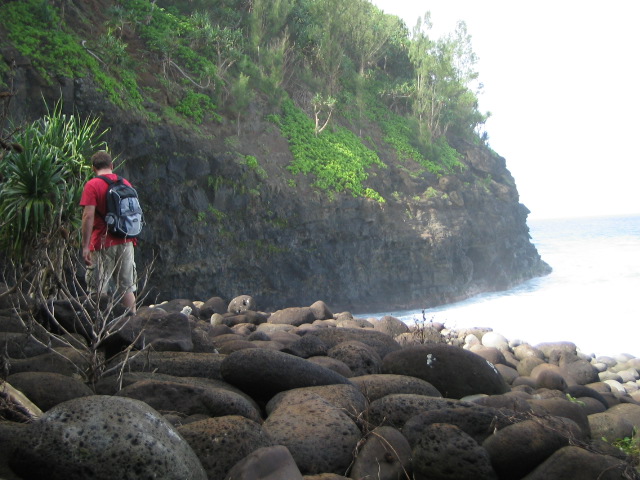 These rocks were pleasingly round.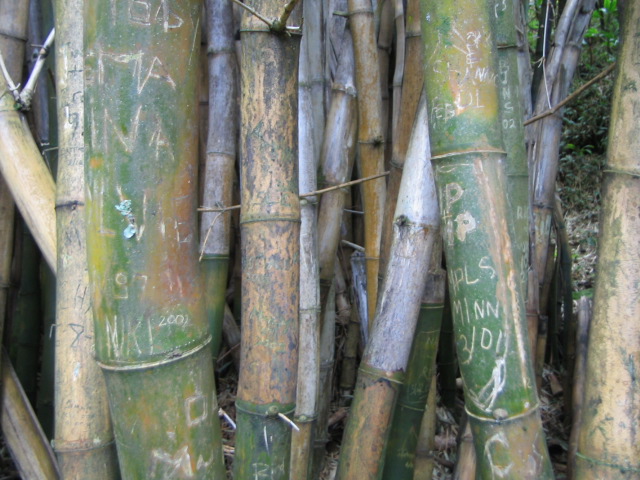 Damned primates, always messing up the place.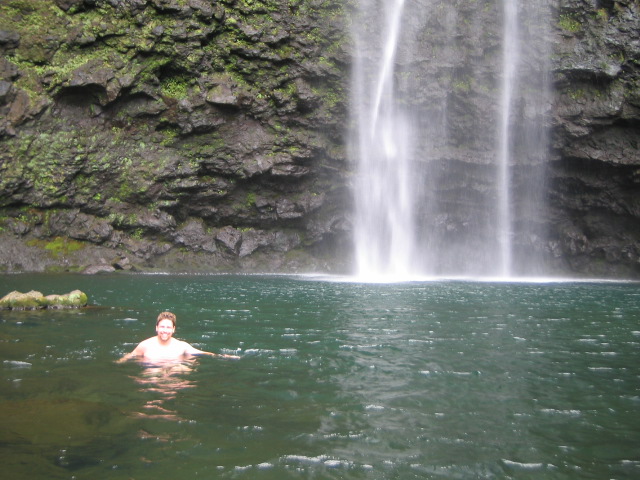 Micah is crazy enough to jump into the cold as hell pond below the waterfall.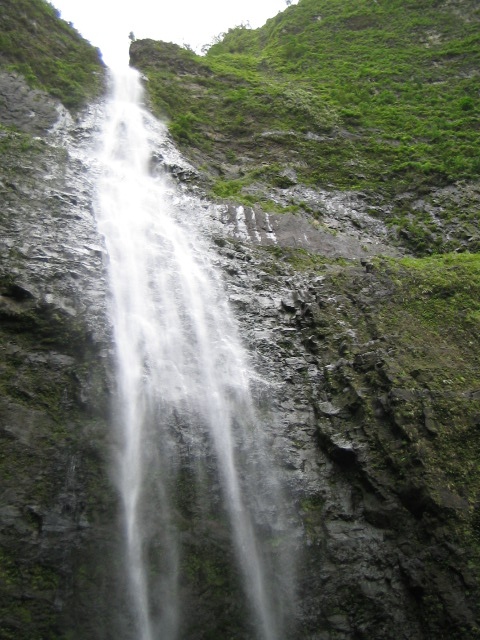 The water, she falls.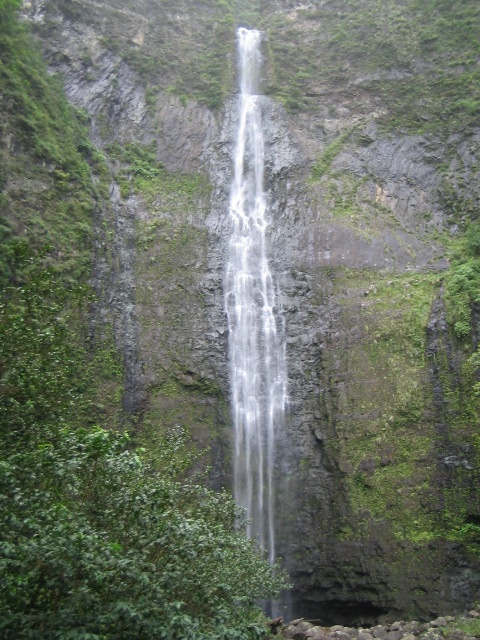 Let's get another angle on that Bob.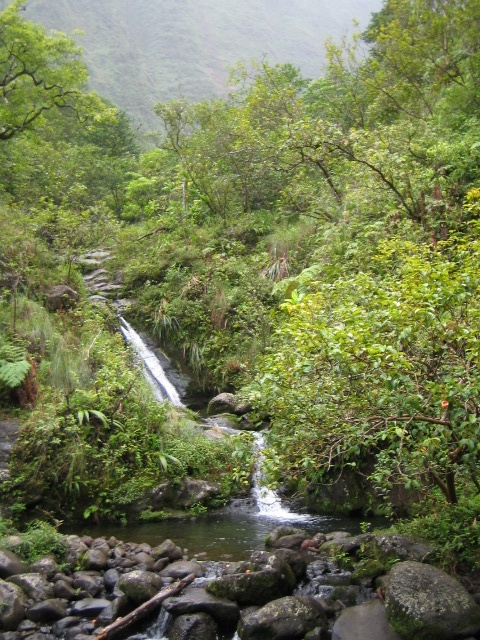 A lesser waterfall, but still quite nice.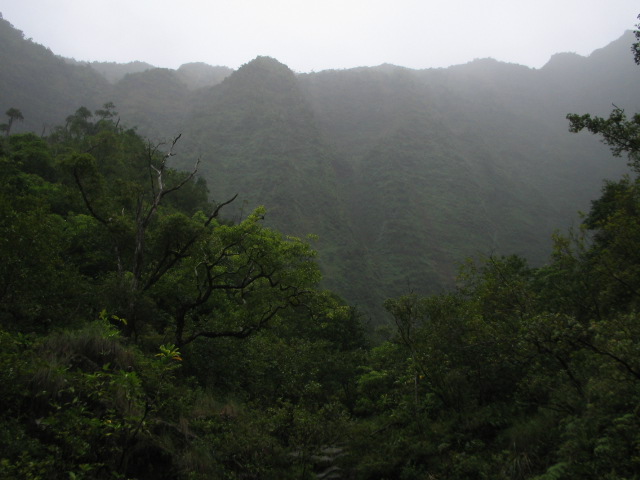 Lush.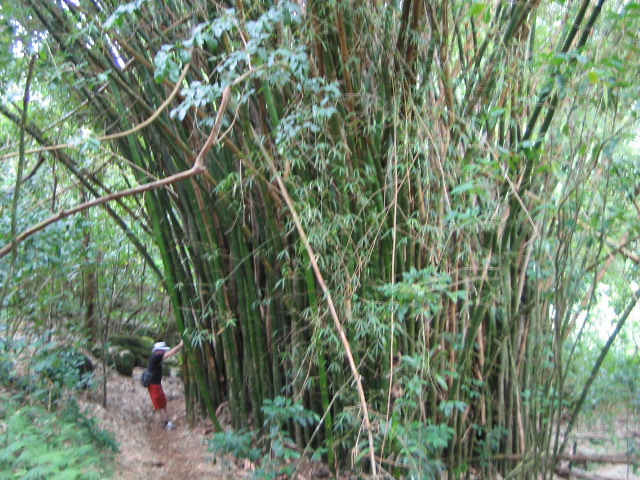 I rage against the bamboo.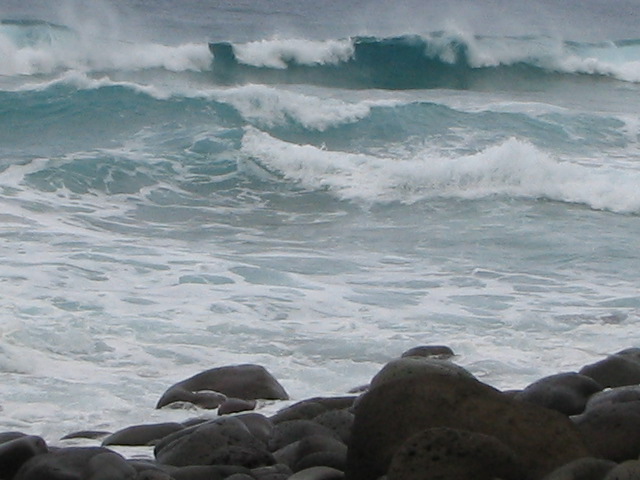 Nice waves. Too bad I don't know how to surf.
It's probably for the best. I'd just end up lying injured on the rocks.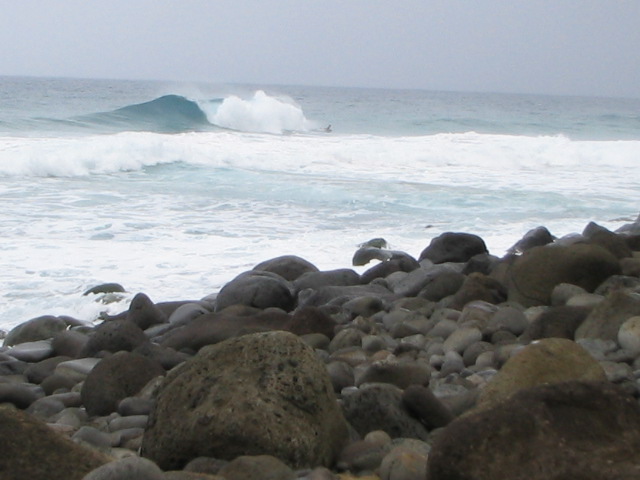 This guy on the other hand, knew his way around a surf board.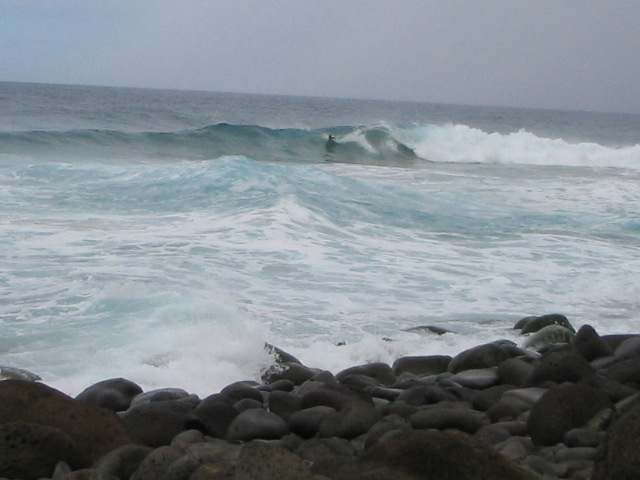 Kowabunga.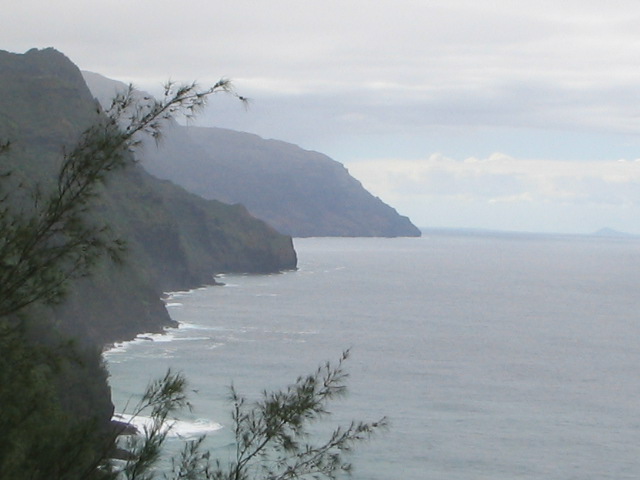 Back to the north shore. Still fabulous. And that's all folks.